Fan-written fiction (fanfic) means taking a story someone else wrote and making your own version of it without requiring permission or seeking profit. It's usually done by amateurs, though some pros go at it too. While you can argue it's been going on informally since the beginning of storytelling, modern fanfic is mostly posted on the Internet.
And, lately, fanfic is finally getting some respect as a sort of underground writing movement. It's sedition against the corporate ownership of stories. It's personal expression gone wild. It's exploration of modern culture motivated by shared interest and decidedly not overseen by The Man.
More to the point for this blog, it's also a good way to work on your writing.
Limitations
Let's get it out of the way that I'm talking about using fanfic as a writing exercise, not about writing fanfic for the rest of your life (though you certainly can if you want to). Writing fanfic helps with some things, but it isn't a good way to work on the incredibly important business of establishing plot, character, or setting. After all, those are what you steal when you write fanfic.
Figure Out What Inspires You & Copy It
People write fanfic because they feel inspired by the original material, whether it's Star Trek, The Simpsons, Harry Potter, The Catcher in the Rye, or March of the Penguins. Fanfic means trying to continue those qualities you feel inspired by, and this can help you figure out who you are as an author.
I'm not going to resist the metaphor of the aspiring painter who makes copies of the masters to learn techniques and to see why and how things work. Put Indiana Jones or Elizabeth Bennet at a dinner table (or on a battlefield) and see if you can keep them in character with your own words. Take the Tolkien universe and add your own monster. Is it as scary as the orcs? Write your own mystery with Sherlock Holmes. Can you come up with an appropriately clever crime?
Improve Your Dialogue
This one's a beaut. A problem almost all writers struggle with, especially new writers, is making their characters sound like different people. I highly recommend reading dialogue, others' and yours, out loud. Writing dialogue for someone you can clearly hear in your head (say Mary from Downton Abbey or Tony Stark/Iron Man or the Wicked Witch of the West) can help you learn to stay in character with every word.
For extra points, learn to do with without catch phrases. No "Beam me up, Mr. Scot" or "Vodka martini, shaken not stirred."
Get Feedback
Writing can just be so damn lonely. When you write fanfic, you don't have to post it for others to see, but you certainly can. It's free and it's fun. And no, you don't have to join any sort of cult.
The best place these days is Archive of Our Own (https://archiveofourown.org), an open-source, non-commercial, non-profit archive for fan fiction run by the Organization for Transformative Works. You just register and post your story with the online template. If people like it, they can give it "kudos." And if they really like it, you'll get comments.
If you do want to join an online community, there are many on Twitter (https://www.twitter.com) and Tumblr (https://www.tumblr.com). There's also Live Journal (http://www.livejournal.com), which allows large posts and encourages things like fanfic challenges and hooking up writers with "beta-readers" (people who will read your work before you post and give you feedback).
Isn't Fanfic All Kinky and Weird and Stuff?
Yeah, yeah. People on the outside of anything are only interested in the weird bits, but, believe it or not, a lot of fanfic out there reads like mainstream TV episodes or movie sequels. While to a lot of people "fanfic" instantly equates to "Kirk and Spock get it on," there's really every variety you can think of, and quite frankly more.
In fact, it's a little overwhelming at first. That's why most fanfic archives have "warnings" and "tags" so that you know exactly what sort of thing you're going to read. You can also use these yourself to tell the world what sort of story you've written and thus attract the audience you're looking for. Here's a brief into:
Gen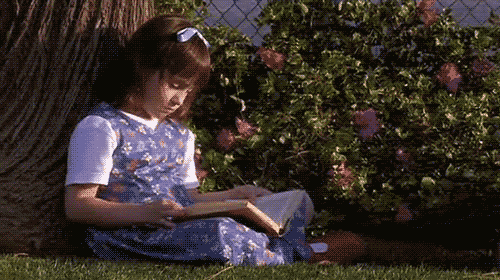 Short for general audience (aka G-rated, no sex, no major violence, etc.). At Archive of Our Own, 334,424 of the current 1,341,499 stories available are tagged "Gen."
Het
This means the story will feature a relationship, most likely romantic, between a man and a woman. "Het" by no means equals "Gen."
Slash
Yeah, let's get it out of the way. It's a romantic pairing between two people of the same sex.
Crack
This one's actually my favorite. It means a story written like the writer's on crack. Read (or write) about your favorite characters as cats, or dogs, or Martians, or Girl Scout Cookies. Done poorly, these stories can be pretty lame. Done well, they can be awesome.
Fluff
A light and sweet story.
Dark
Not fluff.
PWP
Stands for "plot, what plot?" Usually a sex scene, but sometimes a gag or just thinking out loud.
AU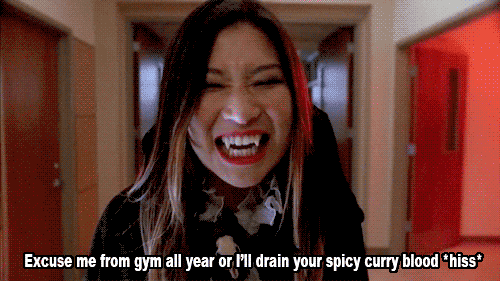 Stands for "alternative universe." This means a story where the characters from one fictional universe (say, that high school in Glee) are put into another universe (say, one where everyone's a vampire).
IMWWALF
Stands for "improving my writing with a little fanfic." Hm, well, this one isn't actually a standard tag yet, but it could be!